Inner Bliss November 2010 Newsletter
Happy Fall!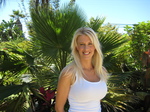 My name is Amanda Packard and I am the new owner of Inner Bliss. I've really enjoyed meeting all of you who have come in for sessions in the past month, and I look forward to meeting the rest of you very soon. Please enjoy the newsletter and take advantage of all the promotions I am offering!
In this newsletter:
Article: Benefits of Activated Charcoal
Recipe: Organic Pumpkin Fiber Smoothie
Promotions: Buy 3 Get the 4th Free , Refer 3 Friends and Receive One Free Colonic or Massage, 20% Off Toxin AbsorbMax
---
Article: Benefits of Activated Charcoal
If you have never heard of charcoal supplements, it is probably not your fault. After all,

the only charcoal product you might have come across is inside the barbecue pit! For ages, however, the world has been well acquainted with charcoal as a medicinal product. Charcoal is used for removing toxins from the digestive track, alleviating digestion and bloating, and helping to treat cases of poisoning and parasites.

TOXIN Absorb Max™ combines three potent natural detoxifying agents to assist with the removal of toxins from the body and promote overall gastrointestinal health. Bentonite clay, glucomannan and purified activated charcoal work together to enhance the natural benefits of a personal body cleansing & detoxification program. Bentonite Clay is a natural mineral source used traditionally to bind with and help deactivate toxins in the body. It has also been shown to help relieve heartburn and soothe indigestion. Glucomannan is a soluble fiber proven to support the body's natural detoxification processes and promote healthy gastrointestinal function. Glucomannan has also been shown to support healthy cholesterol and blood sugar levels. Activated Charcoal helps prevent the absorption of pollutants, chemicals and other environmental toxins in the gastrointestinal (GI) tract, as well as help relieve occasional gas, bloating and intestinal discomfort.
Recipe: Organic Pumpkin Fiber Smoothie
Ingredients: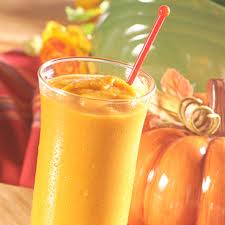 1 cup organic canned pumpkin (Jimbo's Market-not pumpkin pie filling!)
1 cup organic vanilla almond, hemp or oat milk
1 cup crushed ice
2 tablespoons raw honey
2 teaspoons pumpkin pie spice
1 banana
1 tablespoon flax seed meal (ground)
Directions:
In a blender, combine the pumpkin, alomond, hemp or oat milk, ice, honey, and pumpkin pie spice and banana. Pulse on high power until smooth.

This smoothie tastes like pie in a glass, and each 8-ounce cup provides 100 percent of the Daily Value for beta-carotene, which is an antioxidant that fights cancer.

---
November Promotions:
Buy a package of 3 Colon Hydrotherapy Sessions for $199.00 (regularly $240.00) and get the 4th Colonic or Massage Free!
Refer 3 Friends and Receive a Free Colonic or Massage!
Save 20% on ToxinAbsorbMax Activated Charcoal...only $19!
Why wait until January 1st to begin creating the healthy lifestyle you deserve? Commit to keeping yourself healthy and energetic through the holidays by treating yourself to weekly Colon Hydrotherapy sessions over the next couple months. It's time to feel better than ever! Save your New Year's Resolutions for bigger and better things, and make your health something you stay on top of the whole year!
For more information on our products and services, please visit our website at: